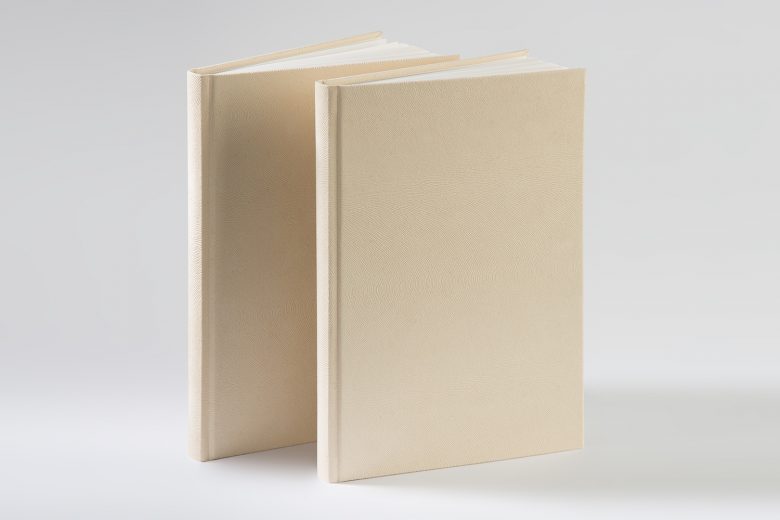 One essential item for show season is a great place to take notes. These have to work nearly as hard as I do — as once the show closes, what's been hastily scrawled inside is all I have left to work with!
To that end, I have been lugging notebooks and journals to shows for years, and I thought I had pretty much seen them all. But a while back I received a handcrafted Tacuin notebook direct from Germany — and it is something to behold, as tactile as it is sustainable.
Describing itself an ethical brand for premium notebooks creating a beneficial impact on people and the environment, Tacuin meticulously thread-bounds each with a velvety cover of flocked paper, before finishing it with a ribbon marker.  Choose from red, sand and black. Inside it's filled with posh pages (your choice of lined or plain) from Fedrigoni, a leading Italian manufacturer of highly specialized papers. Smooth with a highly opaque finish, they carry the European Ecolabel, given by the European Union to paper products meeting the highest standards and ecological requirements in all production phases. Meanwhile all of the company's direct partners bear the FSC Chain of Custody certification.
Shop them all here. Such luxury does come at a price — 29.90 Euros (about $34) each, which to my mind is worth every penny. But getting it stateside will set you back an extra $23. You can offset it by ordering multiples — or you can ask your favorite stationery store to get them in stock. Tacuin is just starting to expand into U.S. wholesale and would love to hear from brick and mortars interested in their range. This is one product the store down the street definitely won't have! Email Tacuin directly at welcome@tacuin.com.
By Sarah Schwartz from The Paper Chronicles, April 20, 2016